REPAIRS
JEWELLERY RESTORATION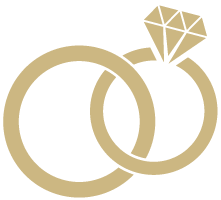 Andersons Jewellery Workshop can design and manufacture something truly special just for you…
Every day, we solder chains and bracelets, size rings, reset stones, repair settings on rings, fix earrings back onto their posts, along with many other jobs! We offer a check and polish service for your precious jewellery to bring back that "as new" sparkle at a very keen price and can also rhodium rings to bring back their beautiful shining, white colour.
As we do not outsource our repairs we can be MUCH cheaper than other High Street and Mall jewellers who specialise in reselling only and you can speak to us knowing that we have the expertise in house to repair your precious item. Just bring your broken jewellery into the shop and we'll provide you with an estimate of how much it will cost to repair.
We are experts in jewellery repairs such as:
Pearl restringing
Watch straps, batteries and dials
Chain links replaced or removed
Fastenings fixed
Stones replaced
As part of our service we also change watch batteries and straps and with the help of our time-served watchmaker can repair and overhaul watches (estimates available on request).
We received this engagement ring all the way from Australia, stages of new claws and Diamond replacement, now for it's safe journey back home to its excited owner
Have something special needing some TLC?
Visit Us Today
Andersons jewellery workshop,
38 High Street, Renfrew,
PA4 8QP.
Call 0141 885 2560